Imagecraft Provided Production Engineering Equipment, Support and Setup at E3 Expo 2017
Imagecraft Productions was on location during the E3 Expo 2017 at the Shrine Auditorium. Our production services and production engineering equipment were integral for Sony PlayStation's Virtual Reality segment of their press conference. The E3 Expo is the World's premier event for computer, video and mobile gaming.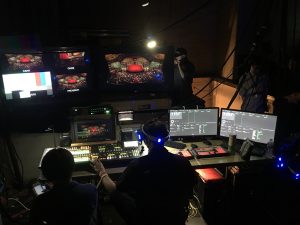 Imagecraft provided production engineering equipment and behind the scenes setup for Sony PlayStation's virtual reality online live stream audience. Jason Been and his engineering crew worked for a week at the Shrine Auditorium in Los Angeles setting up and preparing for the event.
Gaming and Electronic device companies, including Sony, used the E3 Expo to showcase their newest releases for the gaming world. E3 connects both new and existing partners, industry executives, and the biggest fans of video games in one location.
Imagecraft provided all of the production engineering equipment to get the cameras into the Stitchers and also into the encoders for the online audience. This included the use of Imagecraft's new UHD 4K Fly Pack.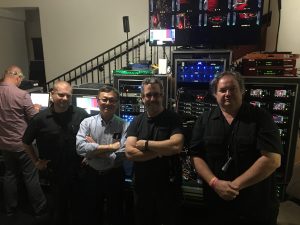 Browse our production engineering equipment.
Earlier in July, Sony revealed that it has sold one million PSVR headsets to date, meaning there is already a sizeable market for new VR titles. Sony used the E3 Expo to highlight a string of new blockbuster titles that will be coming to the PS4.