COMING SOON to Imagecraft – The NEW Sony Venice Camera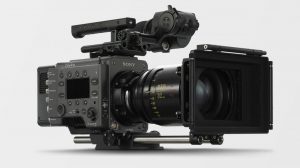 Slated to be available in Imagecraft Productions cinema camera rentals department in early 2018… Recently Sony unveiled the Venice, its next generation CineAlta camera system with forward thinking full frame sensor, phenomenal color science and user friendly operation. CineAlta is a brand name used by Sony to describe various products involved in content creation, production and exhibition process within digital cinema workflow. Now Sony's products branded as CineAlta include digital cinema cameras, camcorders, recorders, cinema servers, and projectors. You can browse our current CineAlta camera rentals and related products here.
"VENICE has a surprisingly compact design which allows easier shooting in confined spaces or on drones. VENICE's control buttons reflect the requirements of camera operators, carefully positioned for intuitive operation. They even illuminate for easy use on dark sets. On-set monitoring operation is further enhanced by the addition of an extra HD output alongside the standard 4K-SDI. VENICE can be powered by both 12 V and 24 V power sources that can be connected at the rear. A wide range of accessories are supported, including standard Fischer connectors. For enhanced durability in tough conditions, the viewfinder uses a LEMO connector."
We were lucky enough to get to see and demo the camera the other day, and here is what our cinema camera rentals department heads had to say about it.
Gene Duggan, Director of Sales and New Business, "My initial thoughts on the Sony Venice were,
Sony finally listened to input from working professionals and incorporated it into the design of Venice; the biggest feature being the internal ND Filter wheel of .3-2.4. Also, the user menus are on the "dumb" side of the camera so the AC's can still be playing w/settings while the DP is looking through the viewfinder.
Sony has gone w/the full frame sensor and higher resolution capability with this model.
Rental houses are going to have to change/update their lens inventory to accommodate for the full frame sensor.
I can see our clientele using this for promos, VFX, feature films, television and commercial work. Out of all of our cinema camera rentals, this camera will be able to handle all of the above.
I am extremely excited for this to arrive in the beginning of 2018. In addition to our existing clientele this camera will open up industry doors that previously have been shut.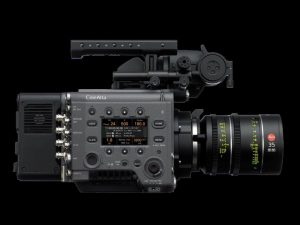 From the short film and the behind the scenes extras we saw at the Sony launch party, the Sony Venice is extremely user friendly and has the same menu structure as previous models. I think it was very smart of Sony to identify what works from other camera manufacturers, for example, putting the menu screen on the "dumb" side of the camera.
The Sony launch party was very well done and well attended by a lot of Hollywood DP's and executives. Sony brought in the top brass from Japan and I believe they were excited by what they saw. The event must have had close to or maybe even more than 500 people. It was good to mingle w/some of the top DPs, executives, and AC's in the industry."
Patel, Head of Engineering discussed, "Sony has finally entered in to FULL FRAME 6K Digital Motion Picture Camera. The sensor is state of the art in technology, performance, dynamic range and color gamut. The sensor is CMOS with effective 24.4M effective pixels. (6048 X 4032)
The Main applications that I see for our clients are feature films, anamorphic look, commercials, high-end dramas, aerial shoots and live events like concerts.
I would be excited to have this camera in Imagecraft's inventory, but the right lens choice is also important for each different application.
The camera menus have been simplified considerably compared to the Sony F55.
The viewfinder is New OLED DVF-EL200 with double the brightness when compared to the Sony F55 OLED VF. The reason being is, with 15 Stop Dynamic range you need to see more latitude in the eye piece.
Nighttime aerial shots are high resolution; no noise and color saturation in low light makes it more immersive. In this regard Sony has surpassed film performance.
Venice has a built in full frame ND filters ranging from 0.3 to 2.4 in steps of 0.3 clearly almost no external ND filters will be required and of course, servo controlled."
The workflow for Venice is already here using an R7 recorder ( RAW, X-OCN 16bit) and data transfers using the Thunderbolt 2 card reader with a data rate of up to 1GB per second."
To read more about the Sony Venice, you can follow this link to the Sony site: http://bit.ly/Sony_Venice