Here's Why Our ARRI Amira Rental Cameras Popular with Industry Professionals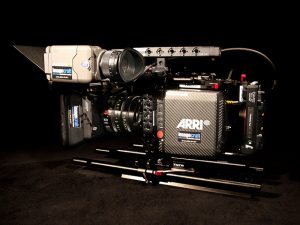 It is no surprise to our Imagecraft Productions rental department that our ARRI Amira rental cameras are a staple of Los Angeles and Hollywood productions. There are many high-end cameras available but we have some theories about why the industry relies on ARRI Amira products …
ARRI Amira cameras are included in almost every list released after every major festival and awards show which detail which cameras were used on the films. The lists are usually led with Alexa and followed by Sony, RED, Panasonic cameras or film.  In the last few years a number of leading movies including: The Jungle Book, Silence, The Revenant, Rogue One, MadMax Fury Road, Moonlight and Arrival list ARRI cameras on their credits.
Here are why we think ARRI Amira camera rentals account for such a large percentage of our rentals:
Image quality — both in terms of dynamic range and color reproduction (NAB 2017 – ARRI Look Library)
Reliability and intuitiveness – when our cinematographers and producers rental clients give feedback, they continually praise our ARRI Amira Alexa rental camera products project after project
Compared to other rental cameras of equal quality, the Alexa is extremely simple to learn to operate
As a rental camera, the ARRI Amira cameras are durable and well-built, they have a track record of holding up for our clients' projects.
IndieWire wrote an article "Sundance 2017: Here Are the Cameras Used to Shoot This Year's Acclaimed Films" which detailed what cameras were used in their 2017 films and why that type of camera was chosen. Marti Noxon, "To The Bone", used ARRI Alexa and said, "It was absolutely the right tool. Almost every DP I spoke to said it was the only camera they like to shoot with now."
Our ARRI Amira camera rental department offers the Alexa Premium, the Alexa Mini, and associated products.
Imagecraft Productions provides ARRI Amira Rental Los Angeles, Hollywood & Nationally.