Imagecraft Teams With Influxis At Rock The Rhythm | Beat The Odds Event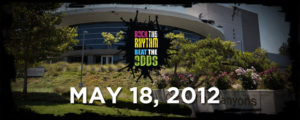 Celebrity Drummers Get Together To Break Guinness Book Of World Records For Largest Drum Circle.
Imagecraft has donated multiple cameras and sound equipment, as well as the crew to live stream the event with the technology provided by Influxis. The event, which is free to attend, will need at least 10,100 participants to break the world record. Community members are invited to come be a part of history, as nearly 7,600 sixth- and seventh-graders from all five of the Santa Clarita Valley's school districts and nearly 4,000 local residents descend on Cougar Stadium in one historic effort to break a world record.
Rock The RhythmRock the Rhythm | Beat the Odds, celebrates the unique partnership that exists among the College, K-12 Arts Education Outreach Program and the Santa Clarita Valley's five school districts, local businesses, The City of Santa Clarita and community members. This special event is a culmination of a year-long educational outreach endeavor and also celebrates the importance of the community coming together in support of developing the whole child of which the arts are a key component.
By Jonathon Carmichael